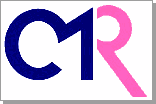 AEGU JOINT BRAND "CHIMERIC"
CHIMERIC means visionary and fantastical.
It's Taegu joint brand that Taegu city gives assurance for its quality and Taegu Chamber and Industry takes care of it. They made a selection of 15 companies through the strict judgement, Which are manufacturing the great merchandise in the field of Sunglasses and Optical frames(Reading glasses), Knitwears, Socks, Umbrellas and Sunshades, and Woodworks.
CHIMERIC is the ambitious product of Taegu city to provide the greatest in the foreign markets as well as in the domestic markets.
If you want to more specific information, Click below!
Korea Chamber of commerce & Industry