Kyoungju is the most historical site in the world and the place lives the splendid culture of the millennium, Shilla Dynasty. It contains total about 200 cultural assets-35 treasures, 65 historic relics, 5 places of historic interest, 3 natural monuments, 68
cultural assets. so Kyoungju is called the museum without walls and UNESCO appointed kyoungju cultural relic city of the world.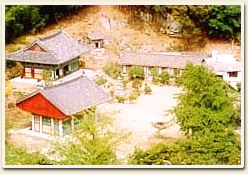 Bulguksa had built in the 15th year of 23rd king Pophung. It was reset to work by the
prime minister Kim Daesung. After 17 years construction, It was rebuilt in the 10th
year of 36th king Hyegong (A.D 774)DaeWongchun, Guklakchun, Birochun are main buildings in Bulguksa. When you enter the Daewongchun, the spirit of Bulguksa, the highest reach of art, Sokgatop and Dabotop attract your sight.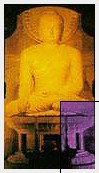 It is located at 8km distance on the ridge of the mountain Toham. Sukguram was constructed at the 10th year of king Kyongduk(A.D751) under the name of Sukbulsa by the prime minister, Kim daesung as a part of the building of Bulguksa. The straight and curve line, level and round shape make the harmony each other. The main hall beyond the small antechamber is round and the ceiling is domed. within the rotunda sits a dignified Buddha, 3,48m high, carved in granite and facing the east.